Because of all the requests I receive for information on LPGA rookies, about ten days ago I decided to try something new on here. I decided that throughout the season I would spotlight different LPGA rookies.
My first spotlight was of former University of Alabama star and 2019 LPGA rookie
Lauren Stephenson.
To say it was a huge success would be an understatement. In fact, of the seventeen blogs that I have published so far this year, it was the second most popular.
So I would like to do a second one today. The player I chose is Jeongeun Lee6.
No, I didn't spell that incorrectly. There is the number 6 after her name. Why you might ask? There were five other players on the KLPGA Tour with the same name, therefore the six was added.
Date of Birth: May 28, 1996 (22 years old)
Hometown: Yongin, Republic of Korea
Resides: Gyeonggi-Do, Republic of Korea
Rookie Year: 2019
Lee6 is making her debut as an LPGA member this week at the ISPS Handa Womens Australian Open. As I write this, after three rounds she is currently tied for third place, just three strokes off the lead.
Lee6 is the heavy favorite to win the Louise Suggs Rolex Rookie of the year award.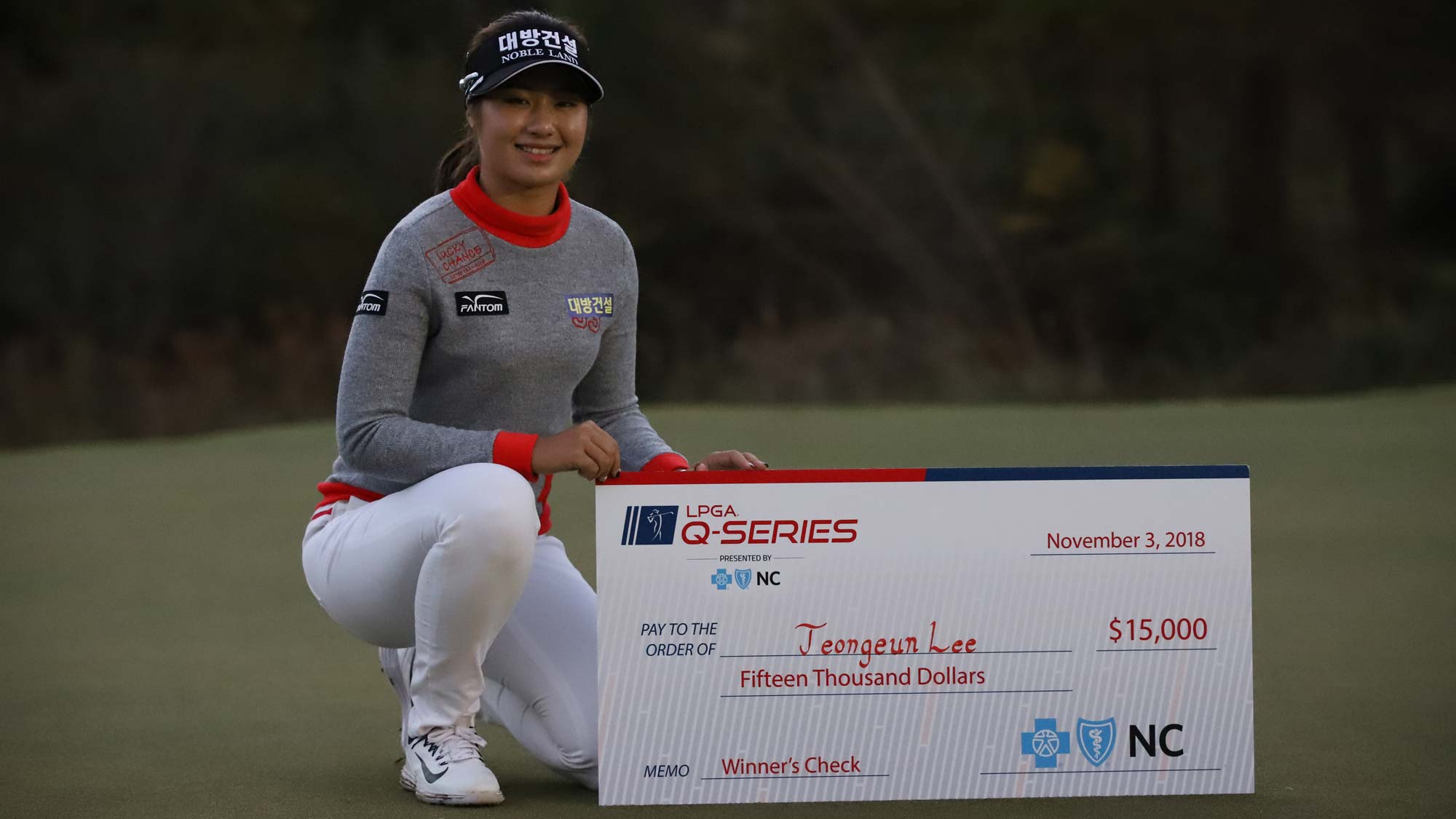 Lee6 won the inaugural LPGA Q-Series in 2018.





Highlights:
Earned medalist honors at the inaugural LPGA Q-Series to earn Priority List category 14 status for the 2019 LPGA season.

Has six career starts on the LPGA Tour (as a non-member), with top-ten finishes at the 2018 Evian Championship (T6) and the 2017 U.S. Women's Open (T5).

Has seven career wins on the KLPGA, including two wins in 2018.
Other Rookie Spotlights:
This Week's Trivia Question:
In the previous seven years that the ISPS Handa Australian Open has been held, only one American player has been victorious. Can you name her?