Congratulations go out this week to Sung Hyun Park for winning the Canadian Pacific Women's Open. Park shot a final round seven under 64 to finish two strokes better than runner-up Mirim Lee. It was Park's second victory of the season.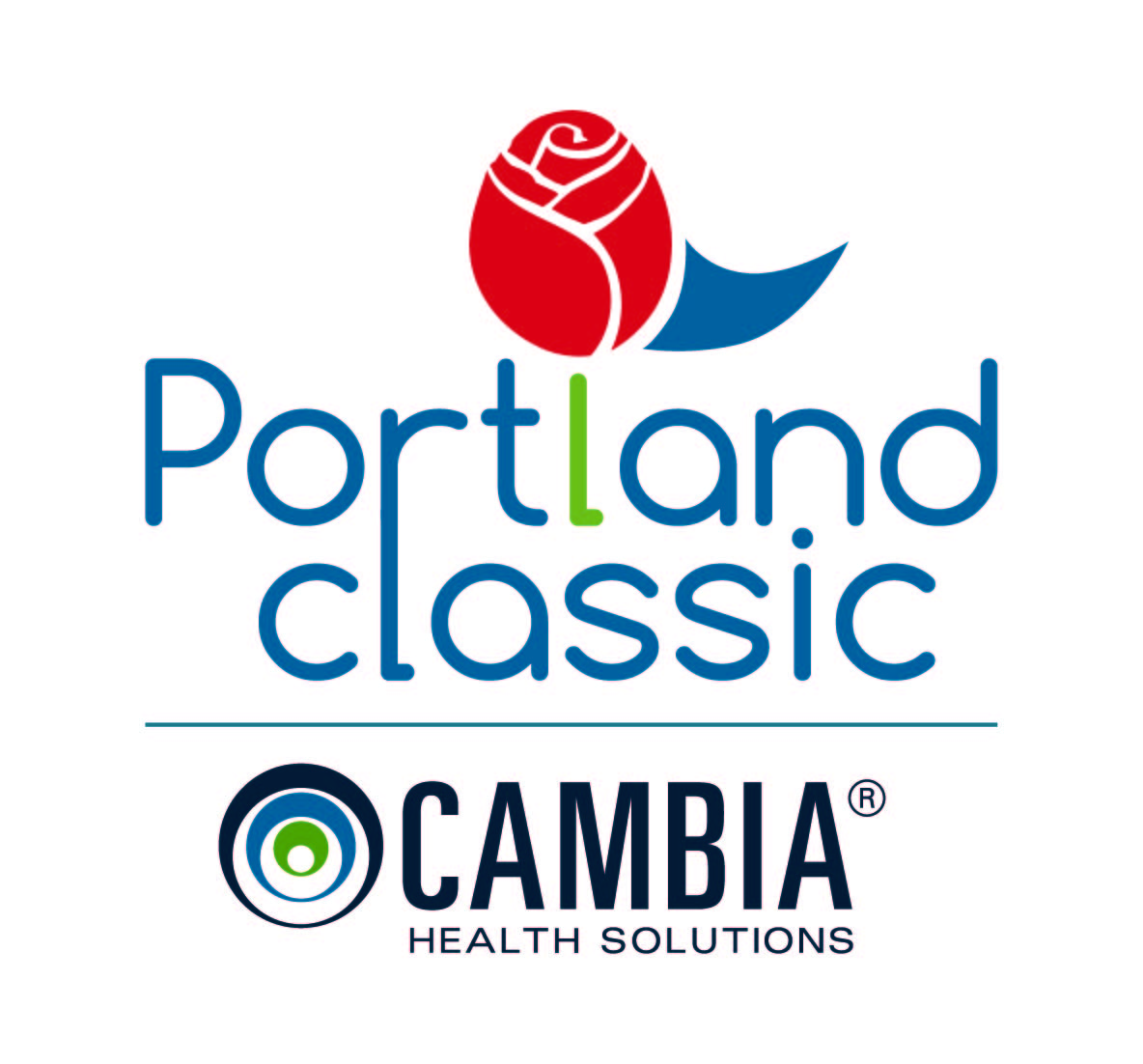 This week the LPGA travels to the state of Oregon for the playing of the Cambia Portland Classic. Founded in 1972, this tournament is the oldest continuous event on the LPGA tour.
Brooke Henderson will be trying to win this tournament for the third consecutive year. Last year Brooke won quite easily, as runner-up Stacy Lewis finished four strokes back. In 2015, Brooke destroyed the field, winning by 8 strokes over a trio of players.
Brooke Henderson will be trying to three-peat this week in Portland, Oregon
This will be tournament #24 of 34 on this year's LPGA schedule:
Here are the key details:
Course: Columbia Edgewater Country Club
Location: Portland, Oregon
Defending Champion: Brooke Henderson
Winning Score: 65-68-70-71 = 274 (-14)
Final Field: 144 players
Par: 36/36 = 72
Yardage: 6,476
Purse: $1,300,000
Columbia Edgewater Country Club
My strength of field rating is 42.5% (up from 39% last year). Twenty-nine of the top 50 players from the LPGA Priority List and nine of the top 25 players from the Rolex Rankings will be in attendance. Top players teeing it up this week will include So Yeon Ryu, Lexi Thompson, In Gee Chun, Amy Yang, Brooke Henderson, and Stacy Lewis. Players skipping the event this week include: Ariya Jutanugarn, Sung Hyun Park, Lydia Ko, Shanshan Feng, I.K. Kim, Inbee Park, Michelle Wie, Anna Nordqvist, and Cristie Kerr.
Here are the
first round pairings:
Here are the television times:
GC August 31 7:00 PM - 10:00 PM ET
GC September 1 6
:30 PM - 8:30 PM ET
GC September 2
6
:30 PM - 8:30 PM ET
GC September 3 5:00 PM - 7:00 PM ET
Players most likely to win:
(Top players in the field)
So Yeon Ryu - #1 player in the world
Lexi Thompson - #2 ranked player in the world
In Gee Chun - #6 player in the world and always dangerous
Players to watch out for:
(I'm feeling it this week)
Brooke Henderson - Loves this course and could very well three-peat
Austin Ernst - Has finished 4th, 5th, and 1st here in the last 3 years
Gerina Piller - As good a time as any for her first career victory
Longshot picks:
(Not likely, but not impossible)
Madelene Sagstrom - Watch out for this solid player in a weak field
Moriya Jutanugarn - Playing without her sister this week

Nelly Korda - Playing without her sister also


Other Tidbits
:
Sung Hyun Park has taken over the #1 position on the 2017 LPGA money list. Her total winnings of $1,878,615 leads the tour.
Linnea Strom(a) of Sweden won stage one of LPGA Qualifying Scholol. Her -17 under par 271 was 6 strokes better than runner-up So Jin Lee of Australia. The top 90 (of a field of 361) move on to stage two. Haley Mills was the highest finisher from the USA, finishing tied for third. The very popular Muni He easily advanced.
Rolex Rankings Movers of the Week:
Sung Hyun Park passes Ariya Jutanugarn and moves into the #3 spot this week. Marina Alex leaps up 10 spots to #50. Lydia Ko, who was #1 at the start of the year, drops all the way down to #7.
Race to the CME Globe:
(1 million dollars)
In the closest race ever, So Yeon Ryu leads with 2,652 points. She is followed closely by Lexi Thompson with 2,642. Sung Hyun Park's total of 2,563 has her a very close third.
Who's Hot:
Sung Hyun Park has teed it up 17 times this year and has finished outside the top 25 just once.
Cristie Kerr's 3rd place finish this week was her 7th top five finish of the year, tying Lexi Thompson for the most on tour.
Who's Not:
Lydia Ko has now missed the cut in two of her last three starts, with the other finish being a tie for 59th.
Ariya Jutanugarn has missed the cut in 5 of her last 6 starts.
This Week's Trivia Question:
Since 2006 (11 tournaments) only 1 South Korean player has won this tournament. Can you name her and the year she won?
Be sure to check back here daily for any LPGA news or updates. They will be posted here at the bottom of this blog.
Tournament results will be posted here at the end of each round.
Links to all Women's Tour scoreboards can be found at the top of this page.
Update #1 - Nelly Korda is longer in the field.
Here are the leaders after round 3:
| | | |
| --- | --- | --- |
| 1 | Stacy Lewis | -17 |
| 2 | Moriya Jutanugarn | -14 |
| 3 | In Gee Chun | -13 |
| 4 | Brittany Altomare | -11 |
| 5 | Gaby Lopez | -10 |
| 5 | Nicole Broch Larsen | -10 |
| 5 | Chella Choi | -10 |
| 8 | Gerina Piller | -9 |
| 8 | Megan Khang | -9 |
| 8 | Dori Carter | -9 |
| 8 | Nasa Hataoka | -9 |
| 8 | Candie Kung | -9 |
| 13 | Mirim Lee | -8 |
| 13 | Wei Ling Hsu | -8 |
| 13 | Beth Allen | -8 |
| 13 | Wichanee Meechai | -8 |
| 13 | Tiffany Joh | -8 |
| 13 | Ai Miyazato | -8 |
| 13 | Brooke Henderson | -8 |
| 20 | Cindy LaCrosse | -7 |
| 20 | Alena Sharp | -7 |
| 20 | Dottie Ardina | -7 |
| 20 | Ilhee Lee | -7 |
| 20 | Kim Kaufman | -7 |
| 20 | Jodi Ewart Shadoff | -7 |

Tweet

Follow @tonyjesselli
(Currently 1,545 followers)