With the LPGA taking a one week break before resuming its schedule in the state of Texas, I want to take this opportunity to do my fifth player profile.
The player I have chosen this time around, may very well be in the twilight of her career, but has been a crowd favorite for many years. I have chosen: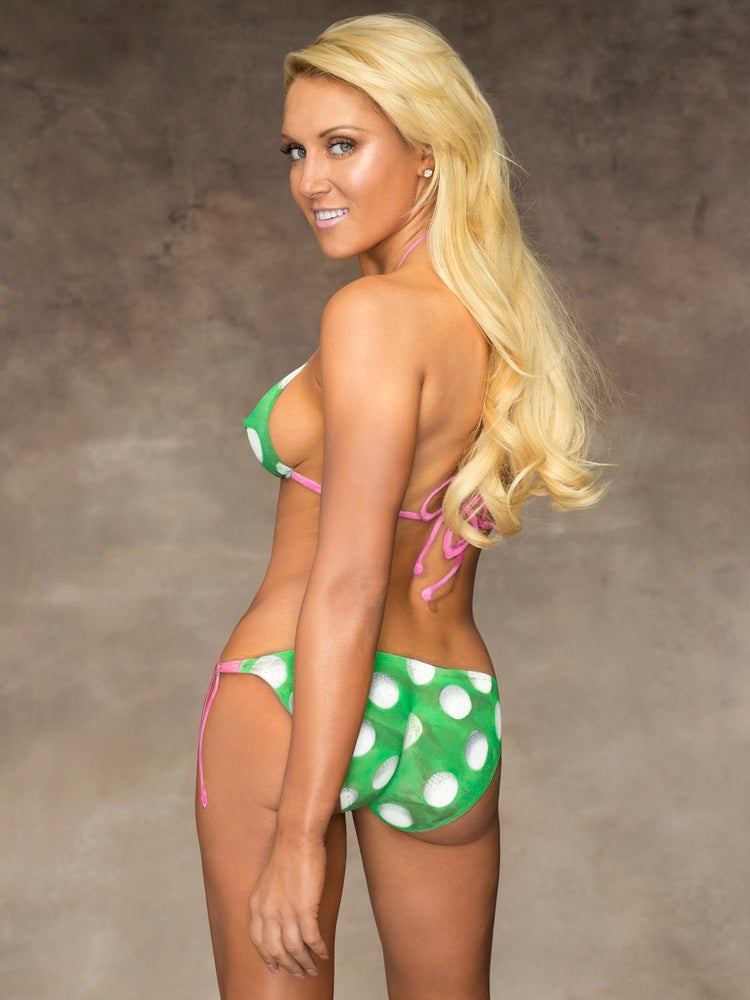 Natalie (wearing body paint) poses for Sports Illustrated swimsuit issue
Born: 1/7/83 (34 years old)
Hometown: Sacramento Calif.
Resides: Lake, Las Vegas, Nev.
Rookie Year: 2002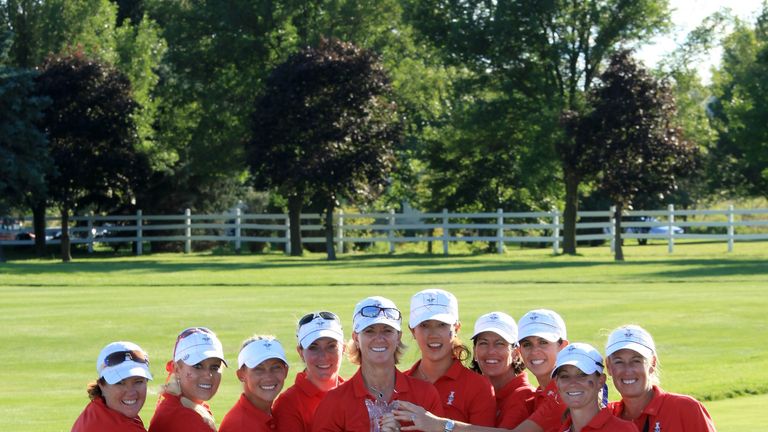 Natalie (back row 2nd from left) celebrates USA's 2009 Solheim Cup win.
Natalie has won once on the LPGA tour:
Natalie kisses trophy after winning the 2007 Evian Masters




Natalie has had many of her best finishes in Major Championships!
Best Finishes in Major Championships:
ANA Inspiration - Finished 3rd in 2006
KPMG Women's PGA Championship - Finished 5th in 2005
U.S. Women's Open - Finished 4th in 2005
Ricoh British Open - Finished 9th in 2013
The Evian Championship - Finished 52nd in 2013 (It was not a Major Championship when she won this event).
Natalie and Yours Truly
Career Stats:
318 career starts
237 cuts made (74.5%)
37 top tens (11.6%)
Has $4,892,233 in career earnings through the 2016 season (57th on the all time LPGA career money list).

Other Career Highlights:
A three time U.S. Solheim Cup Team member (2005, 2007, 2009) with a 5-4-1 overall record.
Carded a career low 63 in the third round of the 2003 Welch's/Fry Championship.
Won four collegiate tournaments while at the University of Arizona and was named a first team All-American in 2001.
Won the California Women's Amateur Championship at the age of 14.
Links to Previous Player profiles:
This week's Trivia Question:
(For those who missed it earlier this week).
What three active LPGA players have won 7 major championships each?
Note: If anyone has an LPGA trivia question that they would like posted here, you can e-mail it to: tonyj5@optonline.net

Follow @tonyjesselli
(Currently 1,538 followers)
Tweet