With the LPGA taking a break this week, I would like to take this time to do an LPGA player profile.
I have chosen one of my favorite players. She is one of the most consistent players on the LPGA tour, and is also one of the most approachable. She is always happy to sign anything put in front of her, or take a picture with you. There is no "diva" in this lady and she is always wearing a smile. My choice is:
So Yeon Ryu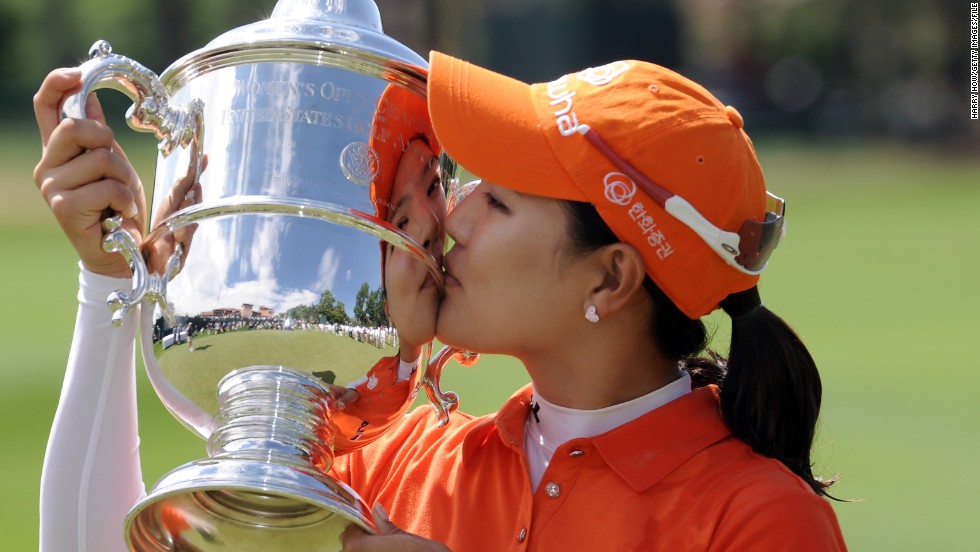 So Yeon Ryu kisses the 2011 U.S. Open trophy


Pronounced So-Yun-You.
Birthday: 6/29/1990 (28 years old)
Hometown: Seoul South Korea
Makes her residence in: Dallas, Texas
So Yeon was a rookie in 2012. She had already won the U.S. Women's Open in 2011, as a non LPGA member.
Her 2018 earnings were $1,438,850, which placed her #6 on the money list.
She has won 6 times on the LPGA tour (including 2 Major Championships):
2011 U.S. Women's Open
2012 Jamie Farr Toledo Classic
2014 Canadian Pacific Women's Open.
2017 ANA Inspiration
2017 Walmart NW Arkansas Championship
2018 Meijer LPGA Classic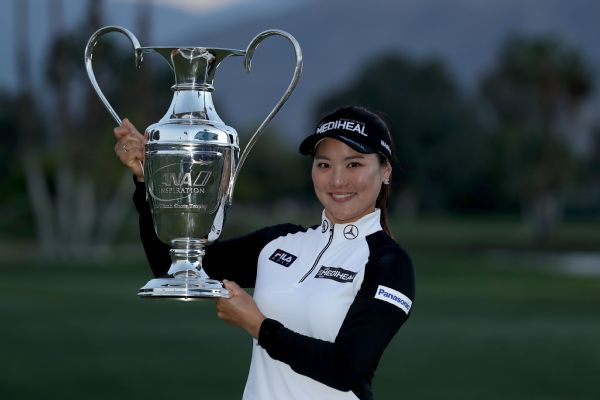 So Yeon Ryu won the ANA Inspiration in 2017. Her second Major Championship;
So Yeon has a history of playing her best golf in major championships. Here are her best finishes in each of the five LPGA majors.
ANA Inspiration - Finished 1st in 2017
KPMG Women's PGA Championship - Finished 2nd in 2018
U.S. Women's Open - Finished 1st in 2011
Ricoh Women's British Open - Finished 3rd in 2015 and 2018
The Evian Championship - Finished 2nd in 2016
She has a remarkable record of finishing in the top ten in her career.
178 career starts
172 cuts made (96.6%)
82 top ten finishes (46.1%)
Entered 2019 with career earnings of $10,003,830 (15th on the all-time LPGA money list)
Other Career Highlights:
Shot a career low 61 in the second round of her winning performance at the 2017 walmart NW Arkansas Championship.
2017 Co- Rolex Player of the Year.
Three-time member of Team Korea at the UL International Crown (2014, 2016, 2018), posting a 9-2-1 overall record.
2012 Louise Suggs Rookie of the Year.
Ryu, with yours truly at the Jaime Farr Toledo Classic


There are many other highlights, I have just listed a few that I felt were most important. Feel free to add your own.
Links to Other Player Profiles:
This Week's Trivia Question:
What LPGA player finished the highest on the 2018 money list without registering a single victory?
What LPGA player finished the lowest on the 2018 money list and did register a victory?