Stacy Lewis got married yesterday (No photos available at the time of this writing).
Lewis said I do to Houston's Gerrod Chadwell.
Chadwell became the first head coach in Houston Women's golf history, with his hiring in May of 2013. During the 2015-2016 season, he led the Cougars to three tournament titles and three individual crowns, while advancing to NCAA Regional play for the second straight season.
Lewis, the former #1 player in the world, is currently ranked #7 in the Rolex Rankings.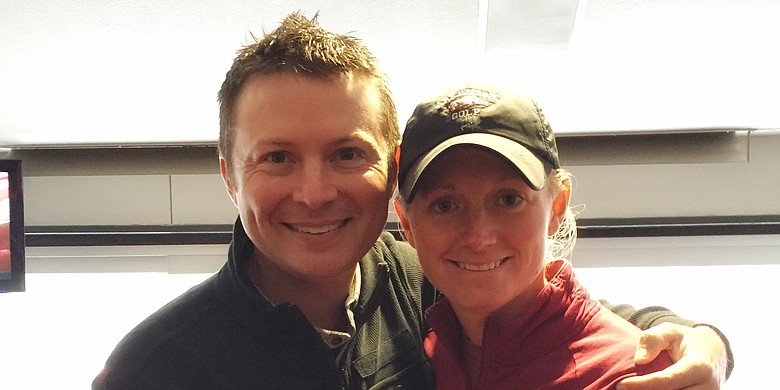 Here are some of the highlights of Stacy Lewis's career:
Reached #1 in the Rolex Rankings as the world's top female golfer.
In 206 career starts has made an amazing 187 cuts.
Has 11 career victories.
Has won 2 major championships.
Has 96 career top tens (including 8 so far this season).
Has been in the Rolex Rankings top ten for 256 consecutive weeks.
Update 4/26/18 - Stacy announced today that she is pregnant with her 1st child. She is due the first week of November and plans to play through the Marathom Classic.
Follow @tonyjesselli on Twitter (Currently 1,482 followers)
Tweet