Team USA captured the UL International Crown today at the Merit Club in Gurnee, Illinois.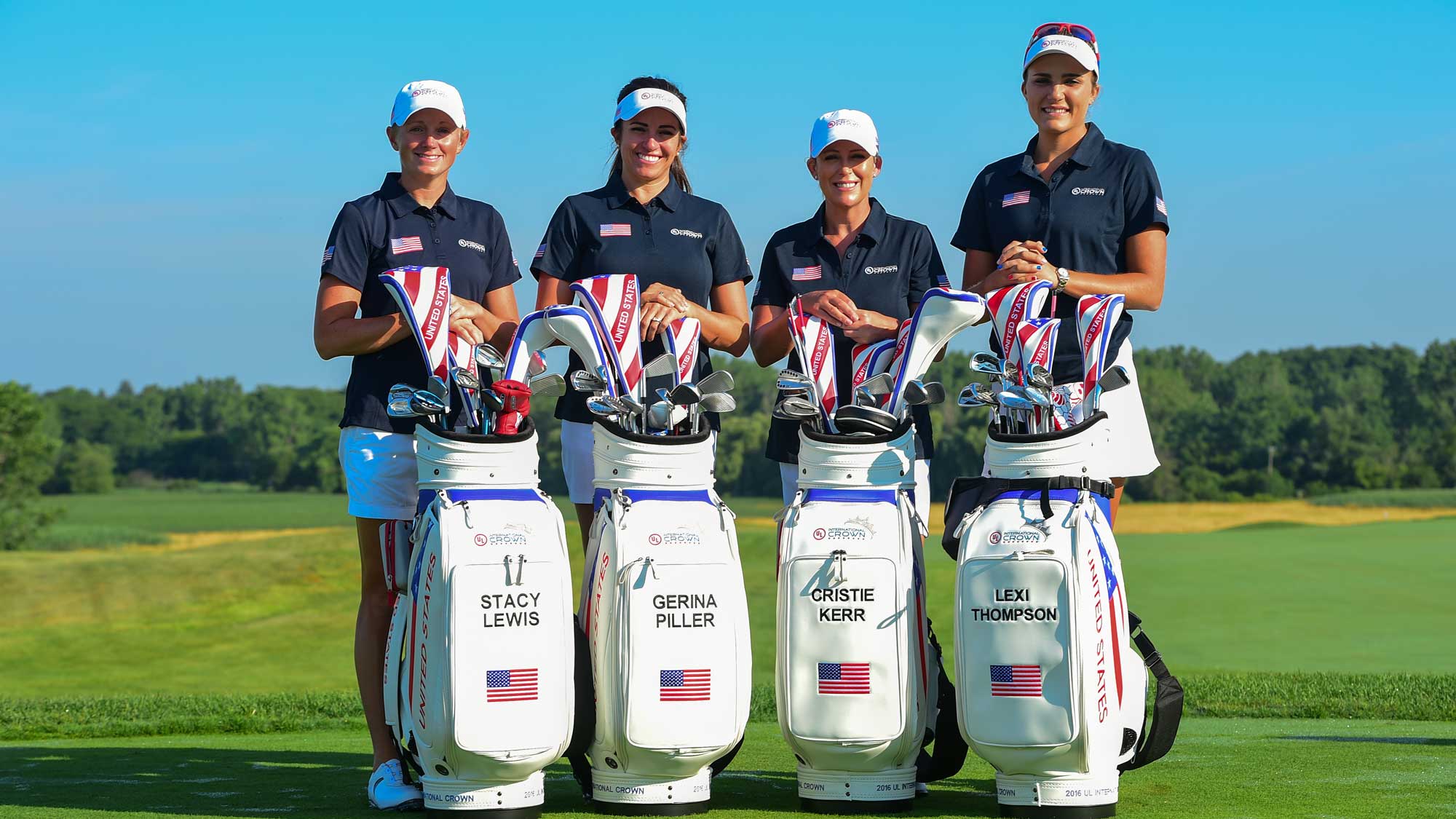 It finally puts to an end the critics who have constantly bashed the USA players, calling them a bunch of individuals who could not come together as a team. They were further criticized during the 2013 Solheim Cup, as a team more interested in painting their fingernails than getting prepared for matches. The USA players did not respond to this with words, but let their play on the golf course do the talking for them.
Just one year ago, they made the greatest comeback in history, in winning the 2015 Solheim Cup.
Still they did not receive the proper credit as their critics pointed out that their victory was just over a European team, and did not include players from Asia and other countries.
That all changed today as the USA team won the UL International Crown, and will now have the title as the world's best team for the next two years.
They now have both the Solheim Cup and International Crown trophies in their possession.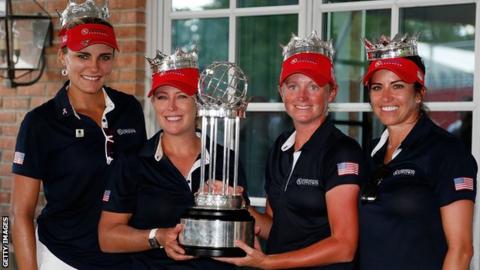 It wasn't easy as they lost their first two matches on Thursday, and entered Friday's matches in last place. They managed to win 3 of 4 points on Friday, putting them back into the mix. When they won both of their matches on Saturday, it set the stage for Sunday's heroics.
Stacy Lewis went out first, and defeated Japan's Mika Miyazato 3 and 2, to get the USA team rolling.
When Gerina Piller then soundly defeated Chinese Taipei's Yani Tseng 4 and 3, they were well on their way. Cristie Kerr would eventually win it for the USA team, with a 3 and 2 win over England's Mel Reid. Lexi Thompson, the top ranked U.S. player, lost her match 2 and 1 to Korea's So Yeon Ryu after the title had already been decided.
Team Korea, the top seed, finished second with 12 points, just one shy of the U.S. total.
U.S. player results:
Cristie Kerr 3-1-0
Stacy Lewis 2-1-1
Gerina Piller 2-1-1
Lexi Thompson 2-2-0
To Stacy, Gerina, Cristie, and Lexi, I say: "Go paint those fingernails and paint those toes, but while you're doing it, keep your heads held high as you are the best female golfing team in the world!"
Follow @tonyjesselli on Twitter (Currently 1,480 followers)
Tweet