As we approach the beginning of the 2016 LPGA season, there are a number of questions that I am looking forward to getting the answers to. In reverse order, here are my top ten:
10- Was Michelle Wie's 2015 season an aberration mainly caused by her injuries?
And if so,can she return to her 2014 form?
9- Will the inclusion of golf in the 2016 Olympics be a success, or will it be dropped by the IOC?
8- With rookies Budsabakorn Sukapan, Pannarat Thanapolboonyaras, Benyapa Niphatsophon, Wichanee Meechai, Sherman Santiwiwatthanaphong, Prima Thammaraks, and Pavarisa Yoktuan, is Thailand the new South Korea?
Budsabakorn Sukapan is one of many LPGA rookies from Thailand
7- Can International Crown defending champion Spain, who as of this writing does not qualify, get it together and make the final eight?
6- Can Lydia Ko win the CME Group Championship and its 1 million dollar bonus for the third consecutive year?
5- Can one or more of the following players: Gerina Piller, Carlotta Ciganda, Ha Na Jang, or Alison Lee, break through and get that first LPGA championship.
4- Is Lexi Thompson ready to join the big three (Lydia, Inbee, Stacy) and make it the big four? And can she pass Stacy Lewis and become America's top player?
Can Lexi Thompson emerge as the #1 player in the United States?
3- Can either the USA or South Korea rebound from their disappointing 2014 International Crown result and become the 2016 champion?
2- With Brooke Henderson passing on her chance to be a rookie in 2016, can anyone else challenge In Gee Chun for Rolex Rookie of the Year?
1- Now that Lydia Ko has taken over the #1 spot in the Rolex Rankings, is there anyone who can step up and prevent her from keeping it for a very long time?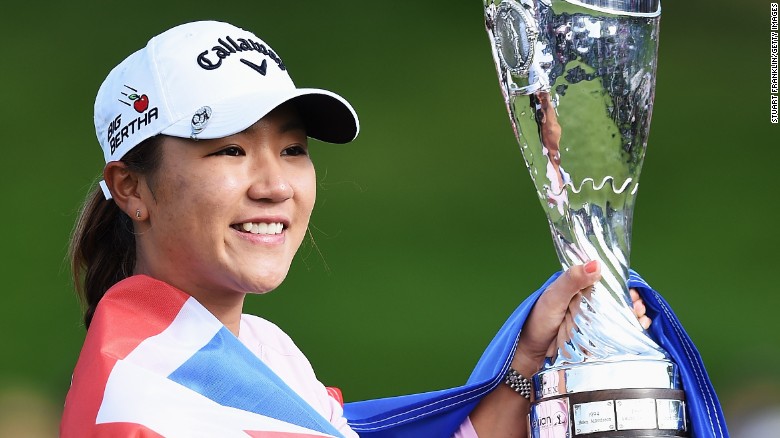 Can anyone challenge Lydia Ko for #1 in the world rankings?
Follow @tonyjesselli on Twitter (Currently 1,415 followers)
Tweet