This comes as a surprise as they kept their relationship quiet, but Stacy Lewis and Houston's Gerrod Chadwell are engaged.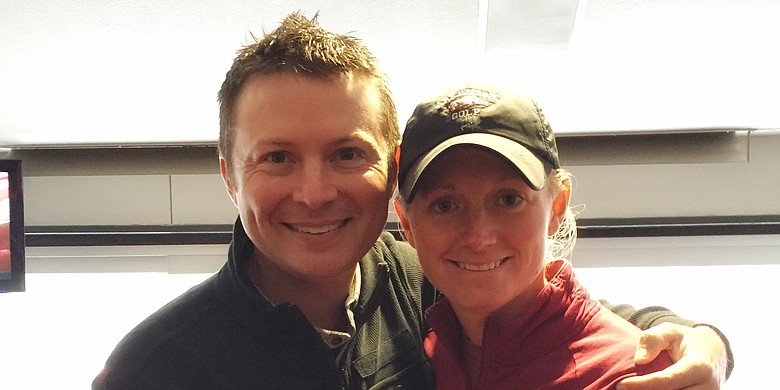 Lewis said yes to Chadwell on the grounds of her beloved Arkansas. It was game day for the Razorbacks, and Chadwell had convinced Lewis to give him a campus tour. It was a dreary, rainy day, and Chadwell wasn't sure that he could get Stacy to get out of the truck, let alone go hunt for her name on the university's senior walk. Soaked from the pouring rain and huddled under an umbrella, Chadwell popped the question.
"There are no surprises with her," said Chadwell, who knew better than to propose to the introverted Lewis on the Jumbotron at Razorback Stadium or, worse yet, on the field.
They met around Christmas a year ago.
Lewis, an 11 time winner on the LPGA that includes 2 major championships, had a frustrating time in 2015 finishing in 2nd place 6 times without posting a victory.
"Honestly, I think he helped me get through it all," said Lewis of so many heart-breaking losses in 2015. "Just having something good in my life when I came off the golf course every day."
Chadwell started the women's golf program at Houston in 2013. He says he knows enough about the golf game "to be dangerous" but is wise enough not to state his opinion unless asked.
"He knew what to say and what not to say," said Lewis.

Follow @tonyjesselli
(Currently 1,327 followers)
Tweet